FESTIVAL TEAM 2022:
ÓRLA MC GOVERN
Founder & Artistic Director of Moth & Butterfly, Órla Mc Govern is an award-winning Storyteller, performer and writer based in The West of Ireland. She performs, tells stories and leads workshops at venues small and large around the world. Her plays have been produced globally and she has written two books of stories 'Dublin Folk Tales For Children' & 'Wild Waves & Wishing Wells' (The History Press). She is a trustee of Galway collective Theatre 57 and a member of Connemara Artist group Interface Inagh. As well as theatre performance she acts for film and TV. Some credits include 'Stay', 'Lily', Sanctuary, and 'North Circular Road'. She is a member of Ohana, the European Collective of Improvisors, and she loves to swim in the sea!

Find Órla on Facebook

You can catch Órla telling Stories for Children throughout the festival, featuring in The Story Trails, telling at the Moth & Butterfly Flagship event 'On The Road Again' Friday evening and at the Ballyeamon Barn Sessions Saturday night.
---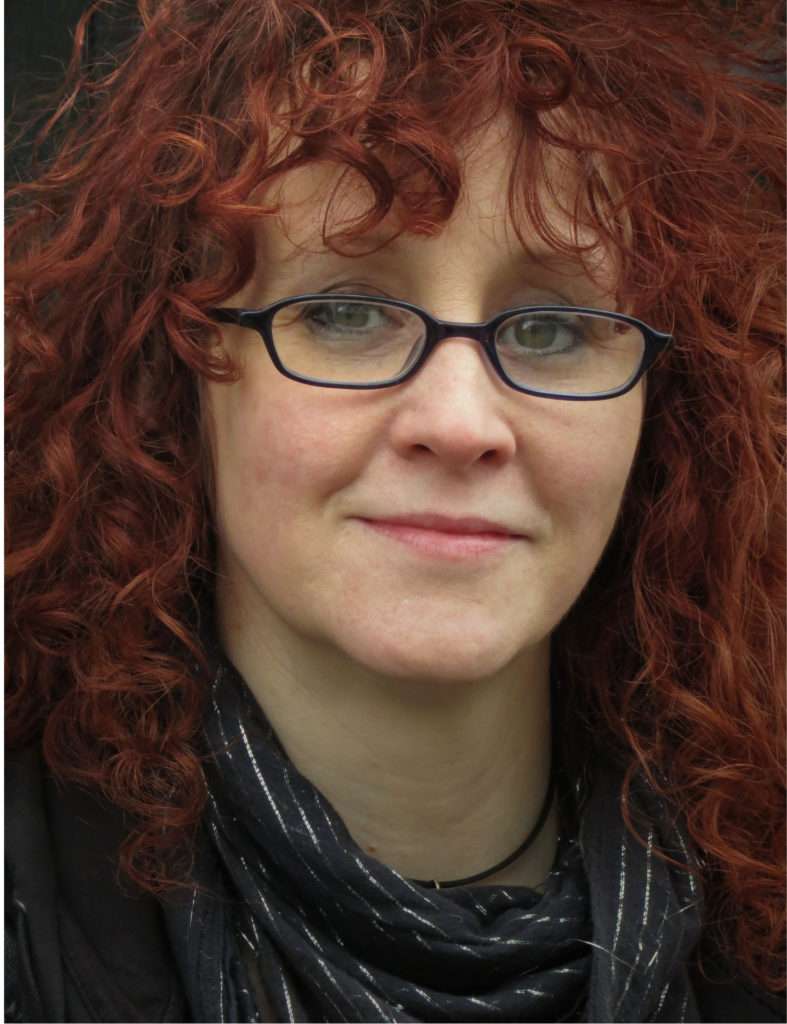 NICEOL BLUE
Niceol Blue is a storyteller in song, and in spoken and written word. A singer, songwriter, writer, improviser and storyteller, Niceol grew up in Pacific Northwest, an environment that shaped her performance styles. She has performed to audience acclaim all around the US and Ireland. Niceol is a published poet and writer, and her music has been described as "exceptional songs and powerful vocals". Niceol is a founding member of Moth and Butterfly Storytelling, and fronts several bands and music projects in and around Galway. She is also a founding member of The Sky Babies, Galway's only professional improv troupe, for whom she helps shape environments through light and sound. Niceol is thrilled to be a part of Moth and Butterfly, and will be working both behind the scenes, as well as telling in front of the camera.
www.facebook.com/niceolbluemusic

You can catch Niceol telling at The Moth & Butterfly Flagship Event 'On The Road Again' Friday evening, and at the Ballyeamon Barn Sessions Saturday night.
SORCHA KEANE
Sorcha is Festival Producer for the Moth & Butterfly Festival.
Sorcha is a theatre, festival, and project producer from Dublin. Currently Projects Coordinator with Axis Ballymun where she is project manager of BeLong | Bí Ann, an online project in collaboration with the Dublin City Libraries. Previously, Sorcha was Artistic Director with Galway Theatre Festival and has worked with Ballybunion Arts Festival and Galway County Council. An erstwhile academic, Sorcha has an MA in Theatre & Drama from NUIG, focusing on historically neglected women playwrights. She has an interest in all things theatre, literature, intersectional feminism and beekeeping!

As Festival producer, Sorcha will be keeping an eye on the tickets as well as an ear on the stories
---
FESTIVAL ARTISTS 2022:
We are delighted to bring you an array of wonderful tellers,
performers and artists from around the world for our 2022 Festival!
JOE BILL
Joe Bill is widely regarded as one of the best teachers of Scenic and Comedic Improvisation in America today. He is one of the founding members of Annoyance Theatre. He was the Director of Corporate Training at iO Chicago for 15 years and a Teacher & Guest Artist in Residence at The Second City Conservatory & Training Center for another 15 years. Joe first learned Improvisation and in 1977 studied and worked with Del Close from 1985 through the mid 90's. He performs with numerous group sand partners, with folks like Mark Sutton (Bassprov), Jill Bernard (Scram!), Patti Stiles(Our Play) Heather Urquhart (Blues Hammer) and many more. He has played as a guest in Play Unscripted and Le Roundabout with ImproTheatre L.A., Grand Theft Impro at Impro Melbourne (Australia), The Scene at The PIT in New York City and UCB in L.A., with Let's Have A Ball and ASSSSCAT 3000 at UCB Theater in New York & L.A. and with Kornfeld & Andrews at Magnet Theater in New York City. He has performed, directed, taught and served as an Artistic Adviser for a number of Improvisation/Comedy Theaters & Festivals on every continent except Antarctica (but he's working on that!)and at every major Improv Festival in The United States.

https://www.facebook.com/joe.bill/

Joe will be leading The Story Chain on Saturday.
---
CATHERINE BROPHY
Catherine Brophy is a writer, storyteller and broadcaster, and she also facilitates workshops. She leads a blameless life in Ireland but travels whenever she can. She's been rescued by a circus troupe in Serbia, had breakfast with a Zambian chief, ate camel stew in the Sahara, and was kicked by a horse on the Mexican plain. Yeah…she has a couple of stories to tell.

Catch Catherine telling Stories for Children throughout the festival, and at the Moth & Butterfly Flagship Event 'On The Road Again' Friday evening.
---
MASAKO CAREY
Masako Carey was born in Tokyo, Japan. She is trained as a kindergarten teacher, interpreter, and cultural trainer. She met her Irish born husband through business and came to Northern Ireland 20 years ago. She now works as a storyteller and cultural trainer and has developed a repertoire of traditional Japanese tales for all age groups, some comical and some serious, which she tells in an expressive style.
You can find Masako telling at the Moth & Butterfly Flagship Event 'On The Road Again' Friday evening and at the Ballyeamon Barn Sessions on Saturday night.
---
MIDIE CORCORAN
Midie Corcoran is a performer from Tuam County Galway and  since 1987 and has toured extensively  in Europe, North and South America. As a Theatre Practitioner, Writer, Collaborative Artist,  Photographer,  Story Teller, he primarily explores Mythology, Folklore and our connection to story and its relationship to the land. In 2003, he formed Earwig! Arts, a Community Arts group, street theatre and Festival in Tuam and more recently created   'A Curious Co-op'  with fellow Artist Jojo Hynes;  an ever expanding art collective that creates events, work in schools, and other performances.
You can hear Midie in The Story Trails
---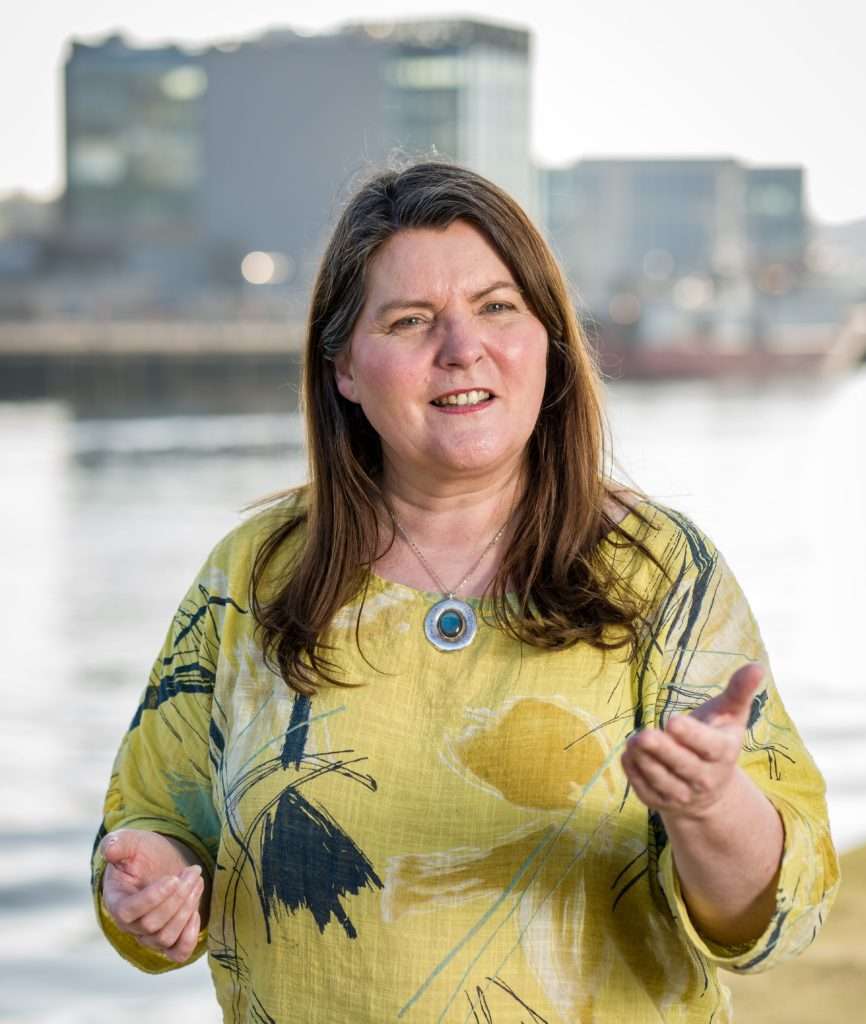 MARIA GILLEN
Maria is the Storyteller in Residence for Kerry Writers Museum, and the Artistic Director for Listowel International Storytelling Festival 2021. A well known Bean An Tí (Irish Session Host), Maria is also a Dramatherapist working with healing & resilience stories . She is an award-winning storyteller having won Sean McCarthy Cup Finuge twice and the Butter Roads Storytelling Competition. Maria has also delivered workshops for Adobe, Johnson Controls, UCC, Maynooth University and Olomouc University in the Czech Republic, and she works intergenerationally in the community with stories.
https://www.facebook.com/SeedsOfStory

Catch Maria telling in the Moth & Butterfly Flagship Event 'On The Road Again' Friday evening.
---
SINEAD HAYES
Sinead is a musician/composer/creative curator living and working in Galway, in the West of Ireland. Alongside her professional conducting work, she creates music projects and site specific compositions and experiences. Sinead's musical training was in the UK with a BMus in composition and violin performance from City University London, and an MMus in conducting from the Royal Northern College of Music, Manchester. But it was her experiences living in Berlin that really shaped her musical life. Now back home in Ireland, Sinead is enjoying building a varied career as a conductor and creative musician. 
You can hear Sinead in The Story Trails
---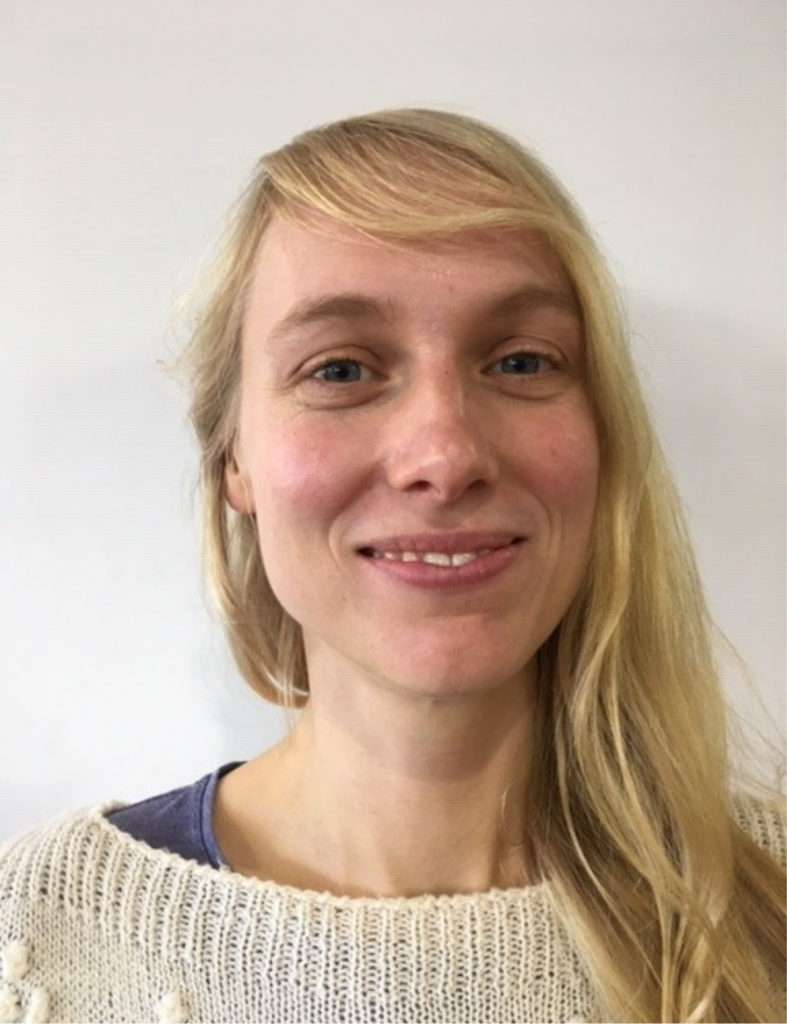 REBECCA MANN
Rebecca grew up with plenty of books, music and not a screen in sight. She completed a degree in English, Spanish and Theatre & Performance and worked as a dramaturgy assistant, education support worker, tutor and editor for community radio. By chance, Rebecca met Peruvian storyteller Wayqui and took part in his festival Todas las Palabras Todas. In Ireland, she volunteered at the Cape Clear Storytelling festival and is a crew member of Moth & Butterfly. Rebecca currently studies psychology.

Catch Rebecca telling in The Moth & Butterfly Flagship Event 'On The Road Again'.
---
MHÁIRÍN MHIC LOCHLAINN
As Ros a' Mhíl do Mháirín Mhic Lochlainn! She tells stories in Irish and English, in the traditional way – the way her father used to tell them sitting by the fireside on the long winter nights of her youth!Siad na scèalta fiannaíochta is fearr le Máirín – the long sagas about the King of Ireland's son, getting the better of An Fathach Mòr in the land of the east; stories that would take 3 or4 nights to tell! Màirín also has a lot of local stories, about all sort of things, ar nòs Conàn Maol agus An Chaileach; or The Eel who lived in Loch Coraib; or the Fairies in Àill na Graoi!She had told stories as far away as New Zealand, where the Māoris tell stories not unlike the Irish Stories! Sure stories have been travelling since the beginning of time, agus ho fada mar sin an scèal!
Catch Màirín telling Stories for Children throughout the festival, at the Moth and Butterfly Flagship Event 'On The Road Again' and at the Ballyeamon Barn Sessions.
---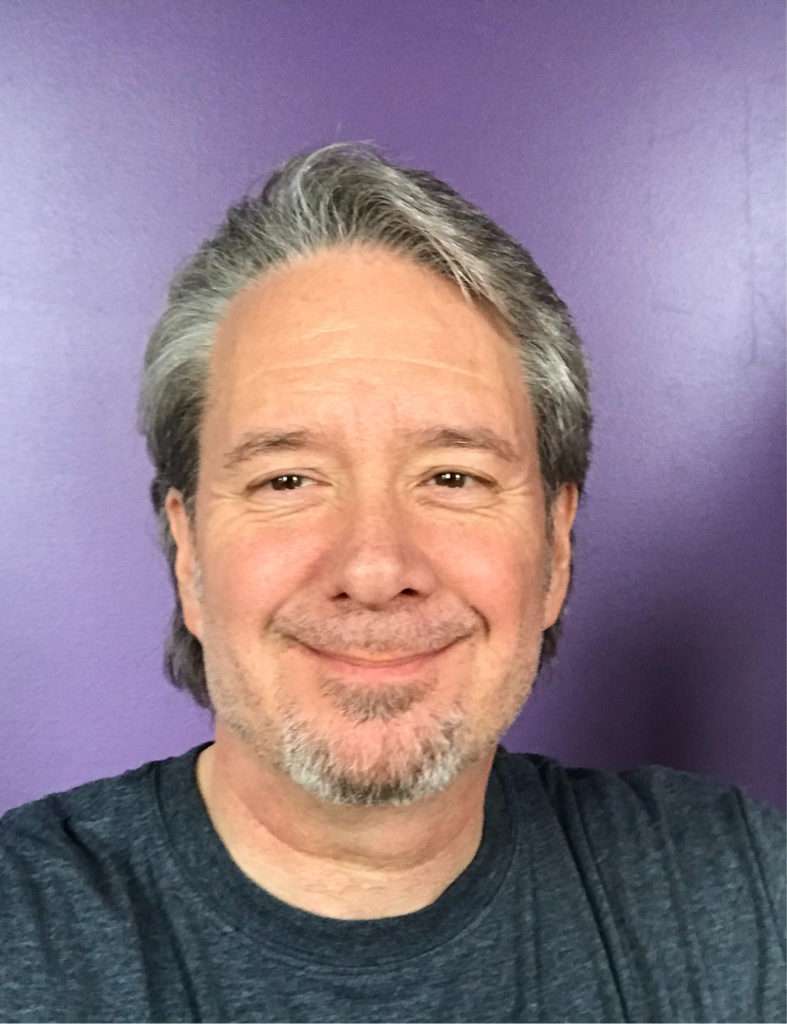 JONATHAN PITTS
Jonathan Pitts is an award-winning international improv theatre artist and storyteller. He's performed and/or taught in 25 countries and 81 cities. He's the former Executive Director of Chicago Improv Productions; Co-Founder and Producer of Chicago Improv Festival; Founder and Producer of College Improv Tournament; Founder and Producer of Chicago Podcast Festival; Founder and Producer of Teen Comedy Fest. For 16 years he taught at Second City and is a contributing writer to Anne Libera's book, "The Second City Improv Almanac". Currently Jonathan performs and teaches on Zoom.
www.jonathanpittsimprov.com

Catch Jonathan teaching his Story Theatre Workshop and telling at the Moth & Butterfly Flagship Event 'On The Road Again' Friday evening.
---
JACKIE ROANTREE
Jackie Roantree is a dubliner living in the west of Ireland for 30 years. Her performance path started as a teen in the Dublin youth theatre and onwards to New York and London before joining Macnas in 1990. She then ran away with a sailor and lived on Inis Mór with her 2 children painting the landscape and working with community arts. She lives between there and galway where she has been involved in performance and improv and is currently doing a degree in contemporary art. Jackie has been involved with Moth & Butterfly for almost a decade telling her stories and improvising. She is delighted and excited to be part of the festival again this year.

Catch Jackie telling in the Moth & Butterfly Flagship Event 'On The Road Again' Friday evening.
---
COLIN URWIN
Colin Urwin is a professional singer, songwriter and storyteller. He hails from the Glens of Antrim in the northeast of Ireland and has been mainly influenced by traditional Irish and Scottish music. In recent years Colin has been working closely with the world renowned storyteller Liz Weir MBE on a variety of exciting live, virtual and recording projects. Colin is regularly invited to sing and tell at local storytelling venues, schools and community groups and has also performed at the Glens Storytelling Festival.
Colin will be tellin at the Moth and Butterfly Flagship Event 'On The Road Again on Friday and at the Ballyeamon Barn Sessions on Saturday.
---
LIZ WEIR
Liz Weir is a County Antrim-born storyteller with an international reputation, built up over almost five decades. She is drawn to telling folktales often featuring ghosts and magic, but has a wide repertoire which also includes personal stories, yarns and monologues. Liz is Storyteller in Residence for the Armstrong Storytelling Trust and Director of the Glens Storytelling Festival.
www.lizweir.net

Liz will be telling at the Moth & Butterfly Flagship Event 'On The Road Again' Friday evening, as well as hosting the famous Ballyeamon Barn Sessions on Saturday.
---
SPECIAL THANKS TO: Aoife Demel, Stephan O' Hara and The Ballyeamon Barn